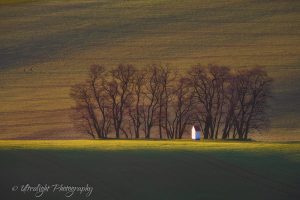 Moravian Tuscany is a region in the southern Moravia, part of the Czech Republic. It actually is a part of Moravské Slovácko, but the term Tuscany is used by photographers for the small region west of town Kyjov, since its landscape resembles that of Tuscany. Some locals don't like this term, as we learned from a farmer who was taking care of his vineyard, while tens of photographers were composing very similar images of the St. Barbara chapel nearby. Yes, the region became very popular with photographers in recent years!
My wife arranged this trip for me as a birthday present and included was a rented Fujinon XF 100-400mm f/4,5-5,6 R LM OIS! This lens doesn't fit well with the ultralight aspect of photography presented on this website, it's huge and weights 1375g, but for this particular trip it was a great choice, as there wasn't any intensive hiking involved, actually many locations are easily accessible by a car. And, what's even more important, the region is well known as a telephoto location, the longer lens, the better separation of the beautiful details in the landscape. You can find some nice photographs made with shorter focal lengths, but most of them are made with pretty long focal lengths.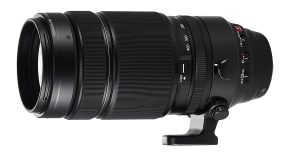 Which focal lengths are actually needed there? I made a small statistics of my 'keepers' from the area and found that about 25% of images could have been created using Fujinon XF 55-200mm f/3.5-4.8, additional 20% needed at least a bit longer Fujinon XC 50-230mm f/4.5-6.7 and the rest (more than 50%) needed either some cropping or preferably, for the ultimate image quality, the XF 100-400mm.
PERFORMANCE
So how did the 100-400mm actually perform in the field? Handling was a bit different than other Fujinon lenses I've used so far — it's much heavier. I didn't use it handheld, it was always mounted on a tripod and this setup worked very well. The tripod collar held the lens safely and I enjoyed the ability to easily switch between landscape and portrait orientation. Normally, this is also pretty easy with the L-bracket mounted on my X-T2, but the tripod collar offers even easier and faster operation.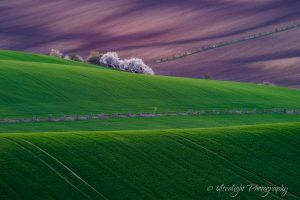 XF 100-400 offers plenty of sharpness, even on the longer end, particularly when stopped down. And, since I always had it in the f/8-f/11 range, I haven't observed any softness. Even though most areas are in-focus in the photographs I made, there can be observed a pleasant bokeh in the foreground of some photos.
I even appreciated the image stabilization offered by the lens. There was quite a strong wind the first afternoon and it was impossible to get sharp photos with such a long lens without image stabilization, even on a quite sturdy tripod. However, thanks to the OIS, I was able to overcome the problem and got some photos I was very happy with.
CONCLUSION
I can whole-hearty recommend the Fujinon XF 100-400mm f/4,5-5,6 R LM OIS to anyone who would appreciate its longer reach! Will I buy it? No, at least not now. I prefer my ultralight approach to photography and this lens doesn't fit in it. Then, it also isn't cheap and if I need some telephoto action, I'm usually more than happy with the Fujinon XF 55-200mm f/3.5-4.8. However, should I need it in the future, maybe when I return to Africa, I'd definitely either buy it or rent it.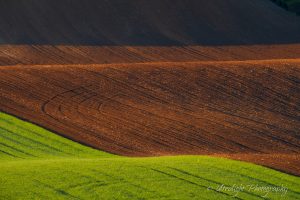 Would you also like to visit the Moravian Tuscany? Well, if you like telephoto landscape photography, this is definitely the place to come (with other well know alternatives being either Tuscany or Palouse). Be warned though, that the area isn't large and is already quite famous among photographers. So, I'd definitely try to avoid weekends, particularly in the prime time in Spring and Autumn. Otherwise you'll have to share the best spots with quite a few other photographers.
Note that if you don't use Fujifilm APS-C cameras, the sensor of all X-series has 1.5 crop factor, so you have to multiply all the focal lengths listed here by 1.5 in order to get full frame equivalents. You might be also interested in my Fujifilm landscape lenses guide.
Follows a small gallery of the images taken during a spring weekend spent in the southern Moravia: