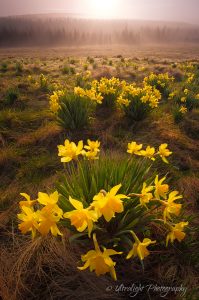 When I saw narcissus bloom on a mountain meadow the last spring, I marked the date in my calendar for this year to return and make some photographs. Due to a colder spring, it took a bit longer than the last year, but the meadow is beautiful again.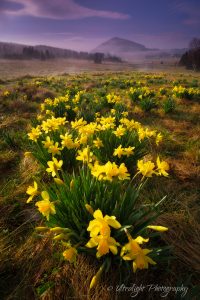 There's a small stream meandering the meadow and so the morning fog is rather common — which is a welcomed element for landscape photography! I have a cottage nearby, so it was rather just a short hike, but with a pretty early wake up. The sunrise was worth the short night sleep though, I was very pleased with the trip and photos and will definitely return soon again.
---
Camera used: Fujifilm X-T2 with Rokinon 12mm f/2. Normally I'd use my usual wideangle — Fujinon XF 10-24mm, but it's being serviced at this moment. I was very pleased by the Rokinon's performance though.